Real estate development loans are capital advancements issued to borrowers who need funds to break ground on a project, build, and hold the finished product through the leasing stage.
Investors typically rely on real estate development financing to do one of two things. Either to buy raw land to eventually build on, or tear down an existing building to build a new one.
The type of financing a real estate development company will need depends on the type of construction project, how developed the land already is, and whether the loan will be temporary or long-term.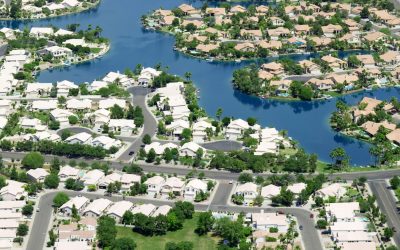 A land development loan may be obtained when you have raw or undeveloped land that needs to be made construction-ready. Once the raw land is developed, it may be subdivided and sold as a number of parcels for commercial or residential use.
Land development loans are also used for installing sewer, water, or power lines to the site.
Acquisition and Development Loans
An acquisition and development loan, or A&D loan, may be used for raw land that is ready to be developed. An A&D loan may also be used for underutilized or run-down property that is already developed but needs improvements to its infrastructure or existing buildings.
An A&D loan usually covers both the purchase of the land and the cost of any improvements needed before the development can be completed.
Need professional advice and guidance? We're here to help!